Self-help - what you can do in your own time
There are an enormous amount of self-help books, apps and websites available. So many that is can be difficult to see the wood for the trees.
You can also find a load of useful self-help snippets on my Instagram feed.
I have collated a few of my favourite resources here that I and many clients found useful over the years.
The Chimp Paradox.
Your Inner Chimp can be your best friend or your worst enemy… This is the Chimp Paradox
Do you sabotage your own happiness and success? Are you struggling to make sense of yourself? Do your emotions sometimes dictate your life?
Dr. Steve Peters Explains that we all have a being within our minds that can wreak havoc on every aspect of our lives be it business or personal. He calls this being "The Chimp," and it can work either for you or against you.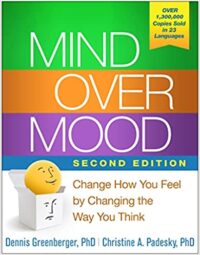 Mind Over Mood
Discover simple yet powerful steps you can take to overcome emotional distress and feel happier, calmer, and more confident.
This life-changing book has already helped more than 1,200,000 readers use cognitive-behavioral therapy, one of today's most effective forms of psychotherapy to conquer depression, anxiety, panic attacks, anger, guilt, shame, low self-esteem, eating disorders, substance abuse, and relationship problems.
The Body Keeps The Score
The effects of trauma can be devastating for sufferers, their families and future generations.
Here one of the world's experts on traumatic stress offers a bold new paradigm for treatment, moving away from standard talking and drug therapies and towards an alternative approach that heals mind, brain and body.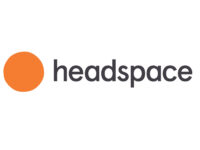 Headspace
Online and mobile meditation based app that helps you to find time for you to focus on yourself.
Subscription based.